North Devon artist Hannah Makepeace has been commissioned by Barnstaple firm Compass CHC to create bespoke illustrations to depict the nature of their work more sensitively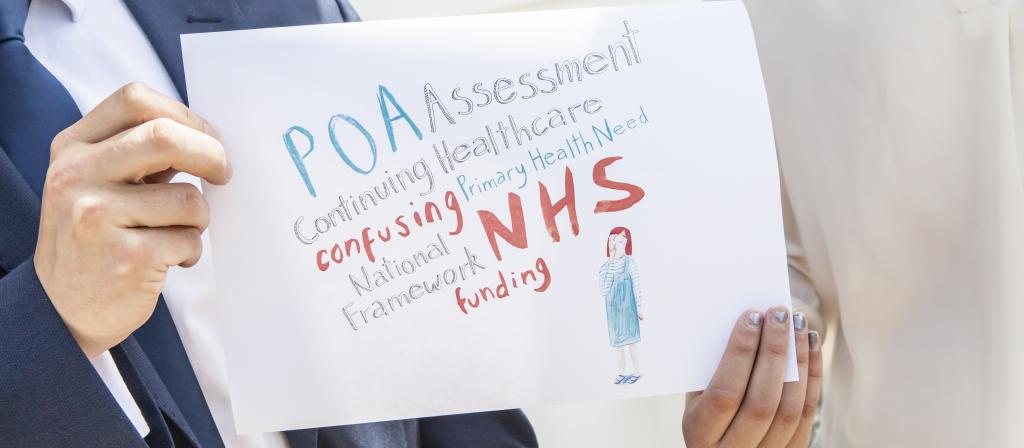 Compass CHC, who specialise in obtaining NHS continuing healthcare funding, work with people who have severe, complex and intense health needs and felt that many 'stock' photos available online didn't show how distressing being refused healthcare funding can be and were too generic for use within their blog articles or on marketing materials.
Hannah, who attended Braunton Academy and Petroc before studying BA Illustration at Cardiff School of Art & Design (Cardiff Metropolitan University) gaining a First-Class Honours degree, created four unique scenarios for Compass CHC and explained,
"I have been delighted to work with this local company making images that create a visual understanding of a particularly sensitive and personal subject to so many.
Through my work, I love to thread visual narrative into my illustrations using inspiration from literature, travel and everyday observations. I create my images using gouache, watercolour, pencil and digital editing, each adding a different dynamic to the composition. Colour is my favourite aspect to play with along with spontaneous expressive mark making."
Compass Managing Director Tim Davies said "It's been a really fascinating process working with Hannah. She immediately understood our brief and has created some unique illustrations which I will be very happy to use on our website and social media pages. I was acutely aware that the images available to purchase online don't show how extremely distressing the process of applying for healthcare funding can be and we wanted a more sensitive bank of images for use on our blog and website when we tackle particularly sensitive issues."
Hannah can be contacted via email on: hjmakepeace@live.co.uk
Tim Davies and Compass CHC can be contacted via their website www.continuing-healthcare.co.uk. If you have complex, substantial and ongoing health needs and you think you may qualify for continuing healthcare, the Compass CHC team of experts can help.
Photo credit: Squire Photography & Design
Author: Tim Davies LLB